The Charles Stanley Shopping Village
The 33m x 18m shopping hall adjoins the family picnic tent is BIG and will be jam packed with the most fantastic goodies, many of which will be substantially discounted following Christmas.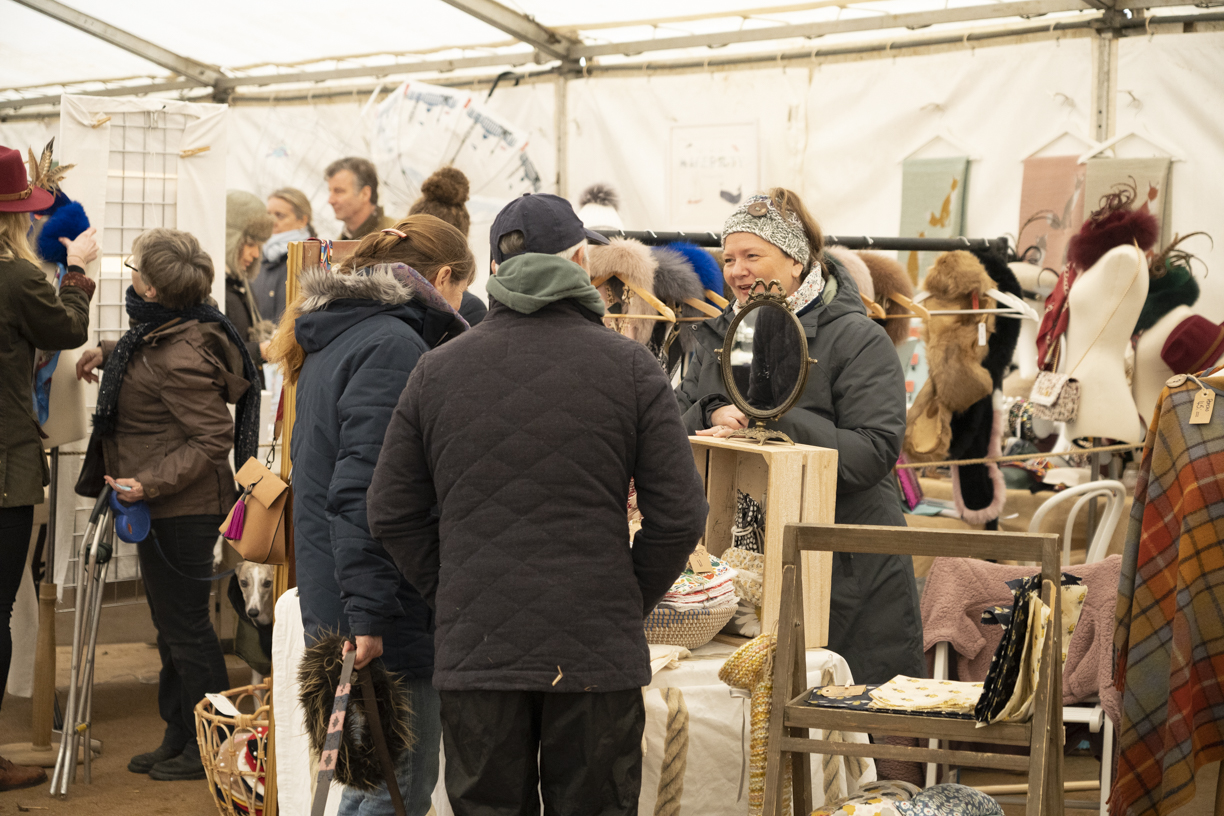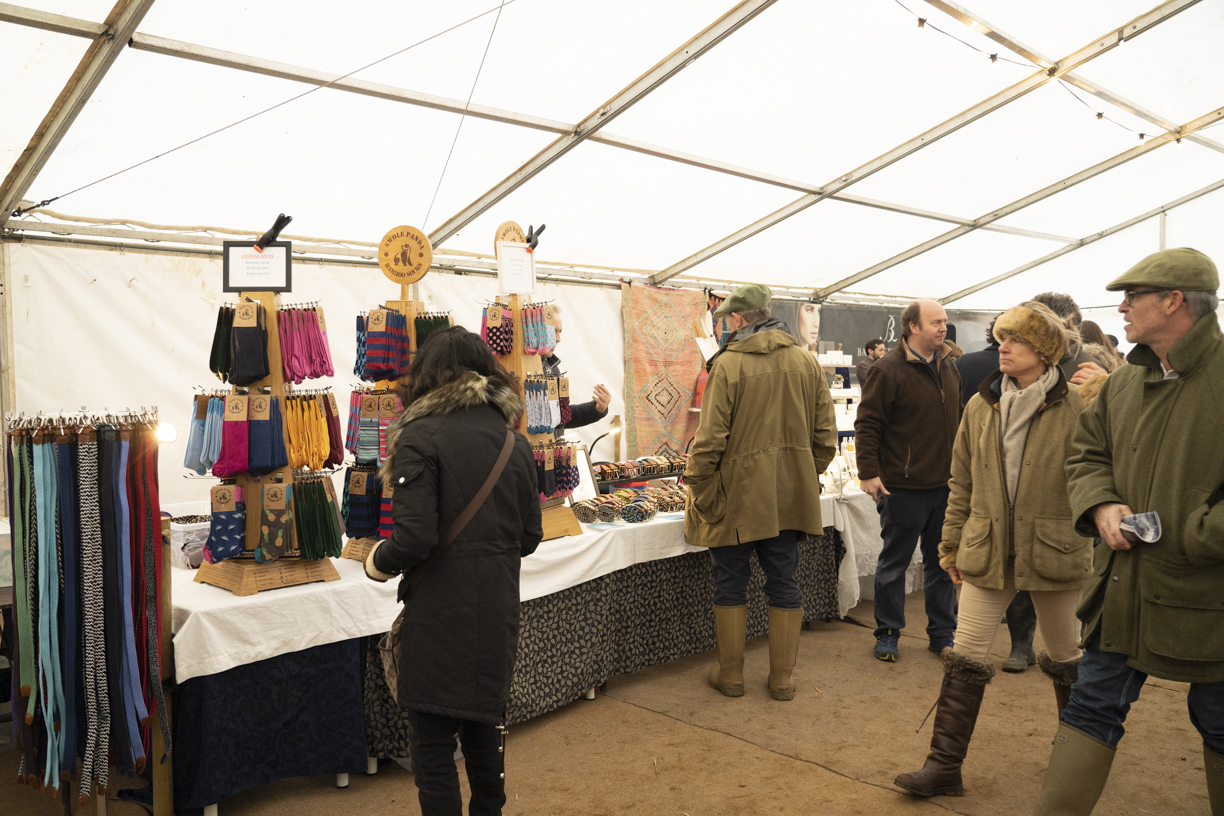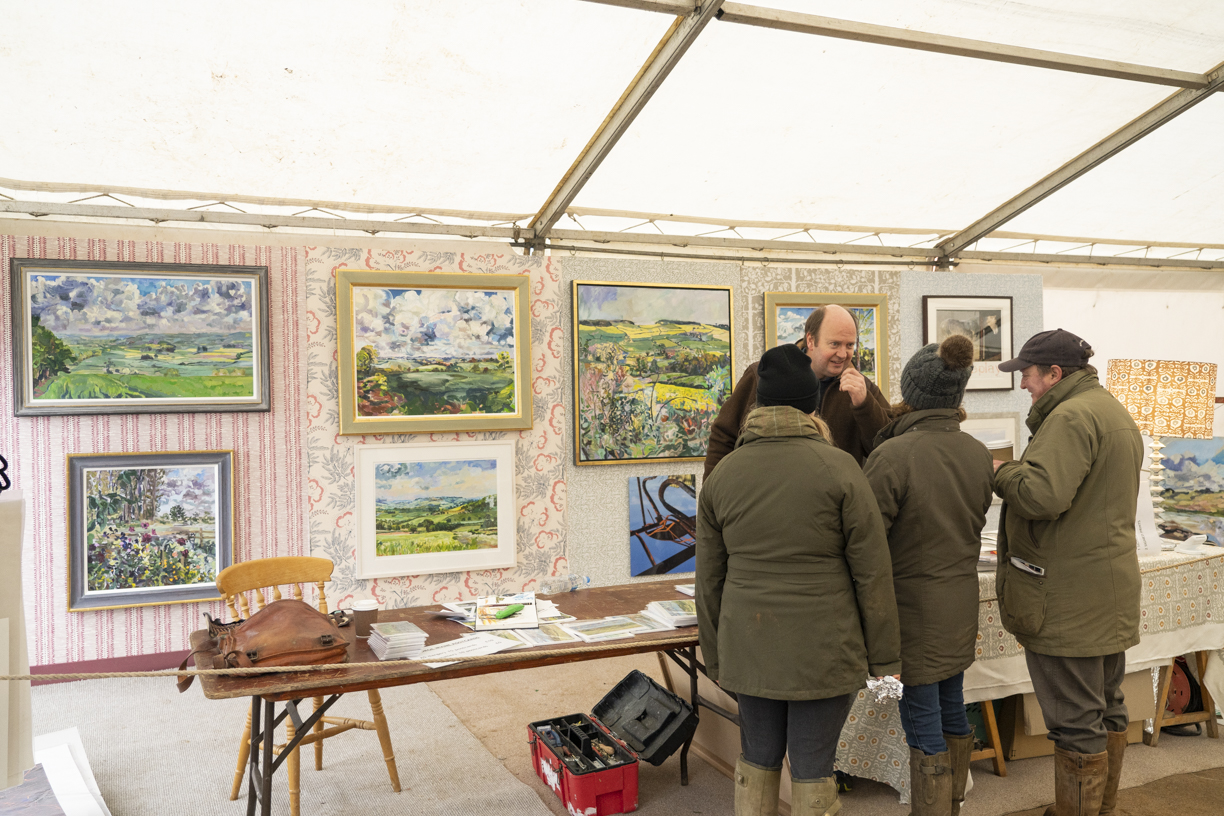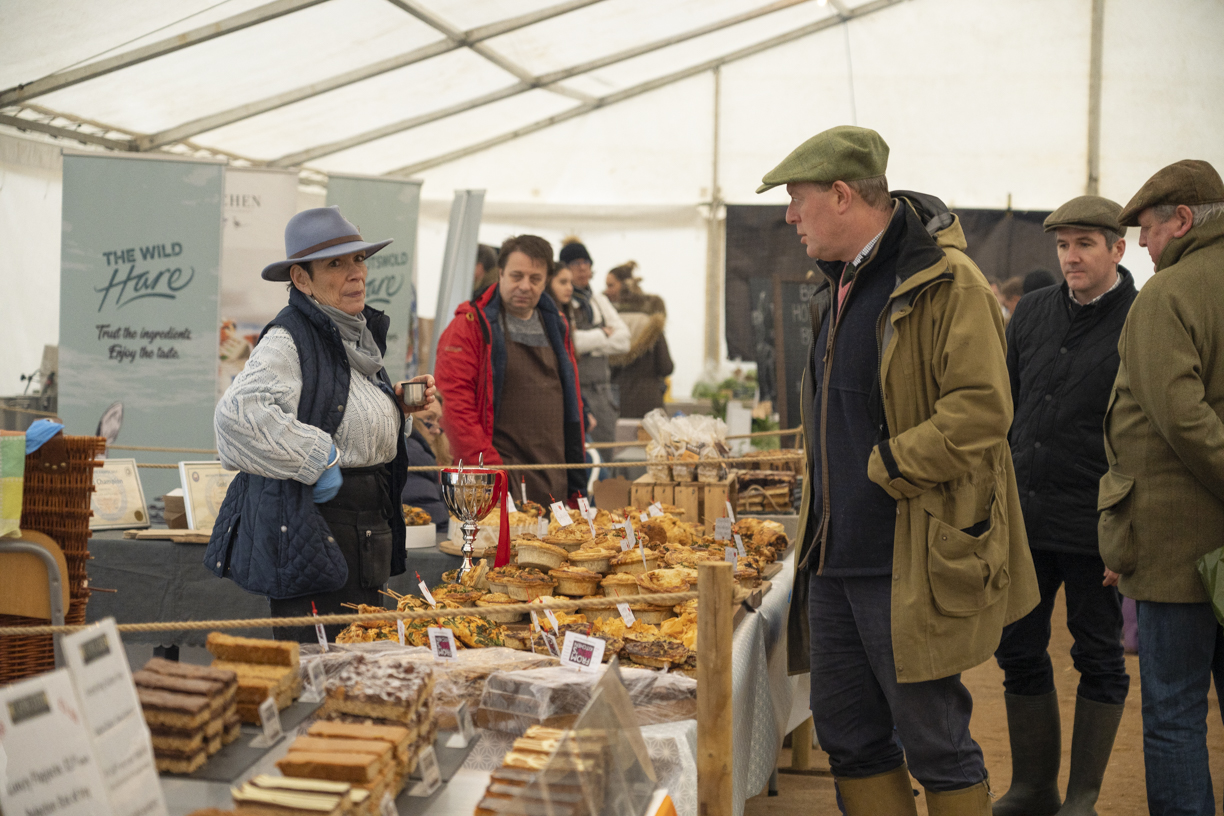 All images kindly supplied by Ed Shepherd
Tough Farmer kindly sponsored by Brown Advisory, Merriebelle Stable and Tallis Amos
The Tough Farmer is a fun filled team event that thrives on spectator participation. The Ladies Open event begins at 1345hrs, the Mens Open event at 1420hrs and the Budding Young Farmers at 1445hrs.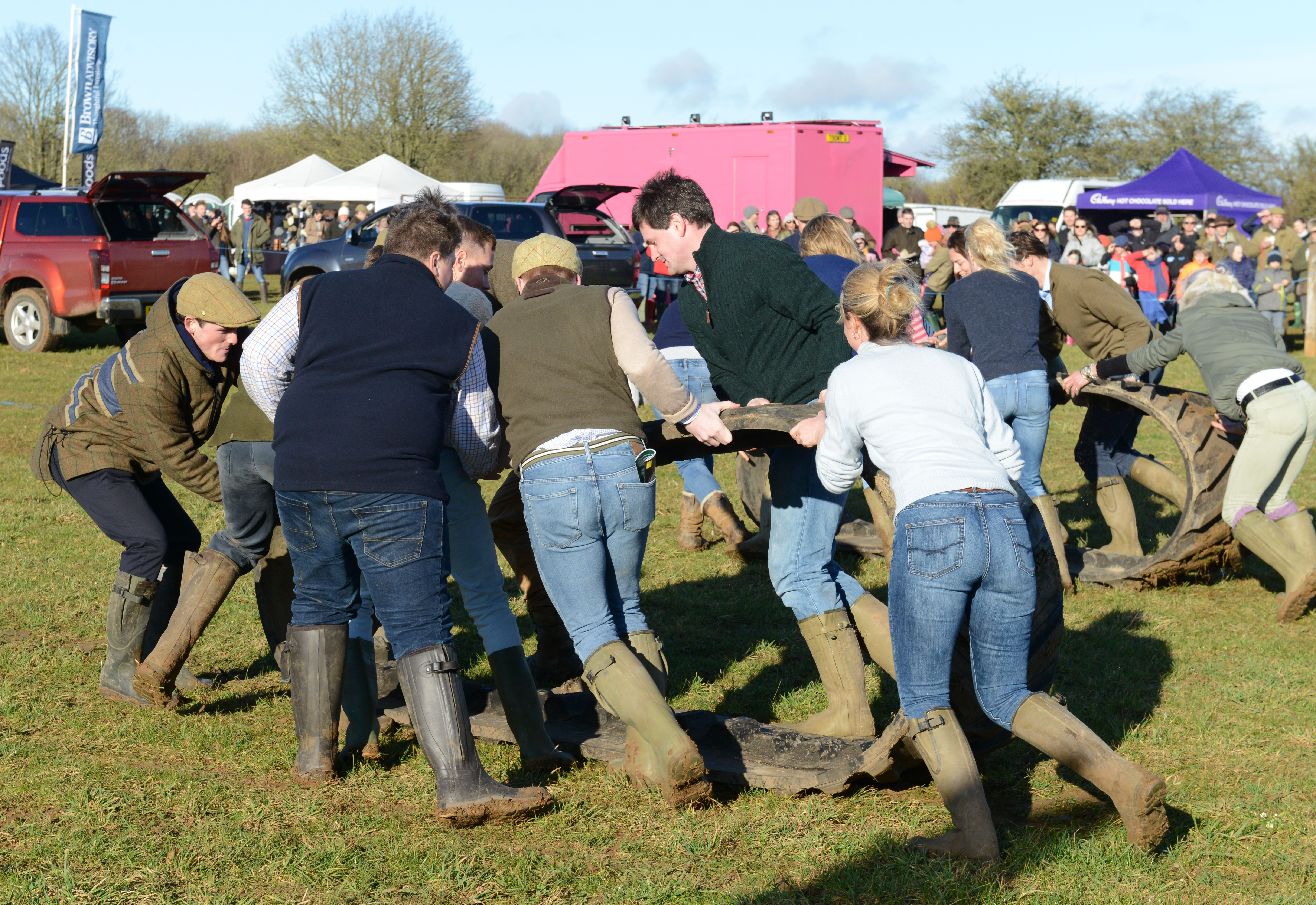 The aim of the event is to get your team to complete every day chores of the farming community, crammed into a race arena, in the shortest amount of time possible and enjoy that hard earned Frothy at the end... Whether it be moving 300 kg tractor tacks in the winter mud, moving and stacking bales of hay, carting drums of Oil, chucking kegs of beer or bashing in fence posts. The tough farmer has something in it for everyone!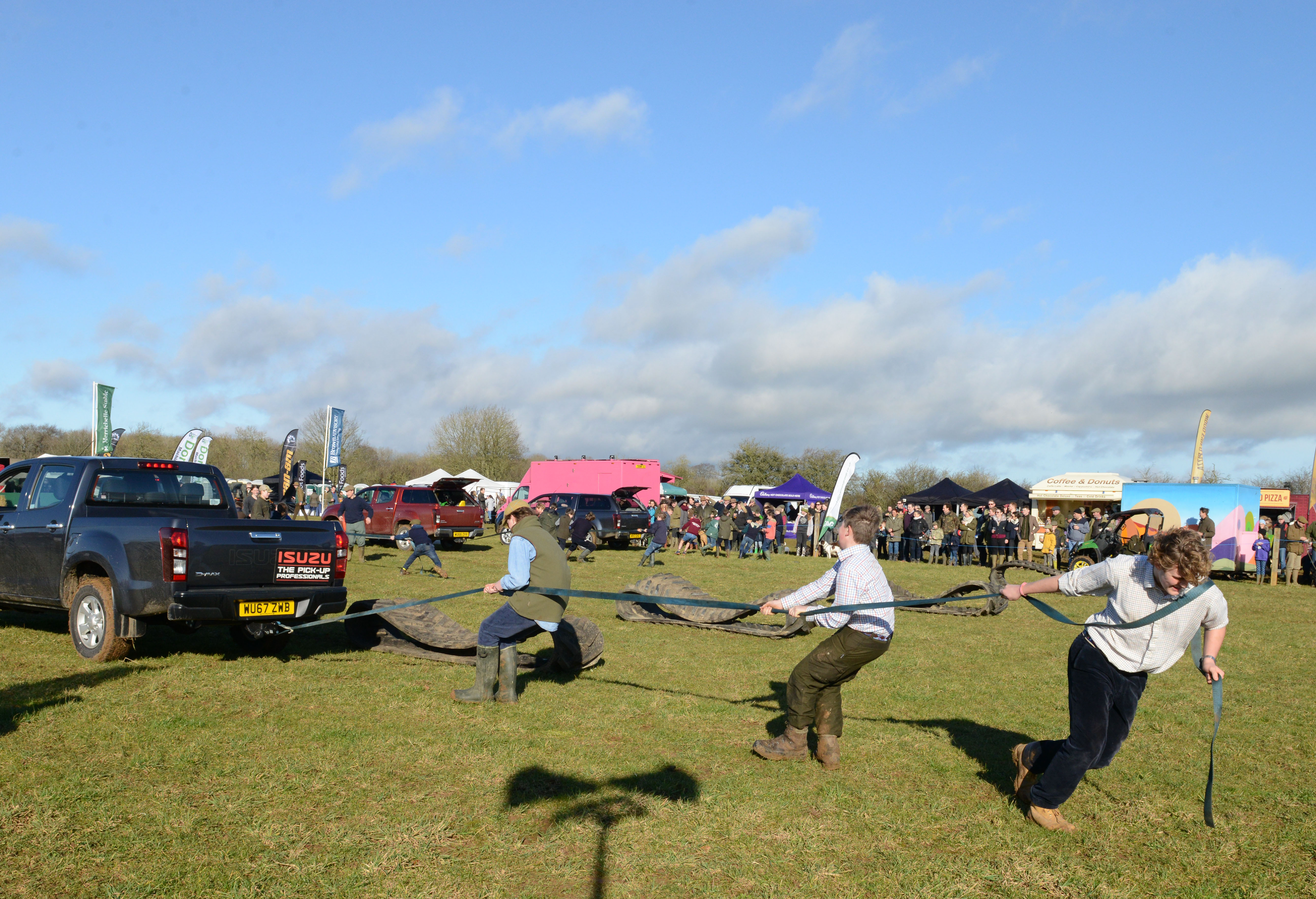 This year we will be once again hosting both a Junior Tough Farmer and also the Senior Tough Farmer. The Senior Tough farmer will be fought out between a jockeys team, a farmers team, the Heythrop Ladies netball team (the current reigning champs...) and a celebrity team. So get those wellies on, get out there, start chasing sheep, tipping cows and digging holes, then sign up on the day for a chance to win some great prizes from our fantastic sponsors the Tallis Amos Group, R-Oil and Donnington Brewery.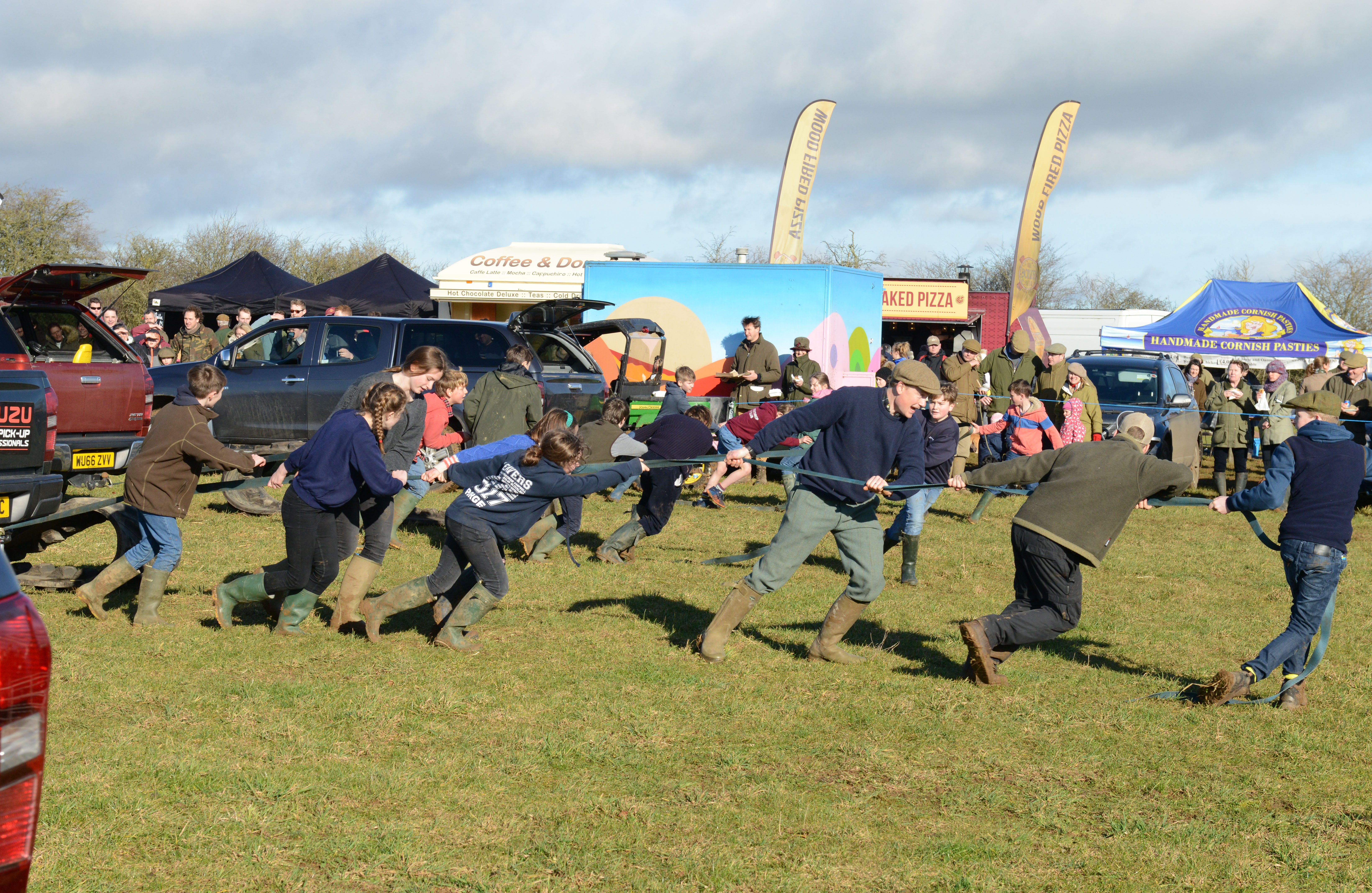 Dog Racing generously sponsored by Brown Advisory / Merriebelle Stable.
There will be various heats going on throughout the day immediately adjacent to the Tough Farmer arena. Don't worry if you don't have a terrier – as long as it can fit in the trap you can enter! This year, we have 4 classes, Terriers, Beagles, Lurchers .......and an "anything" class! There will be 3 x trials, and a final for each class.
Approximate timings
1300hrs >>>>> Terriers | Lurchers | Anything and everything!!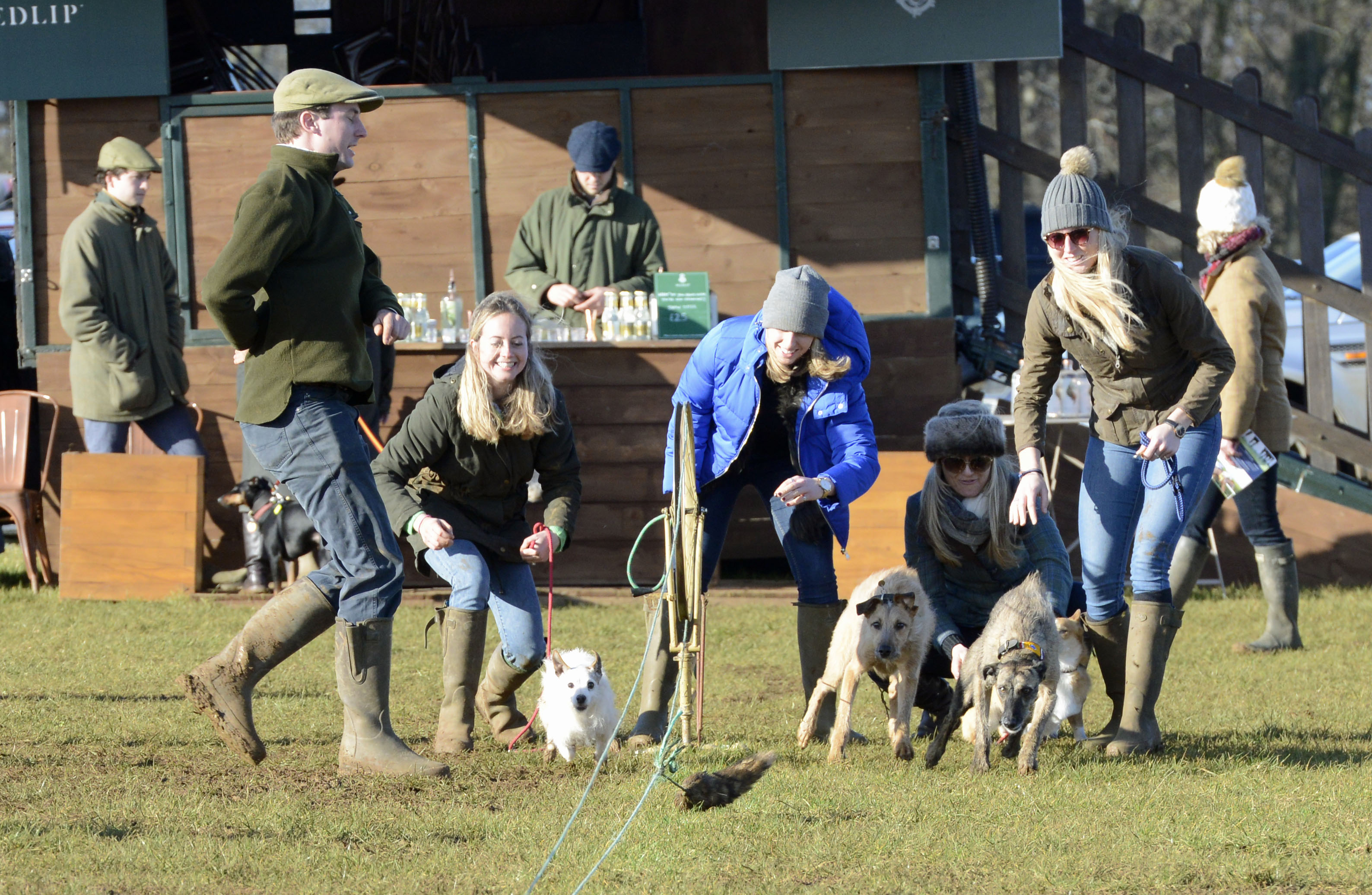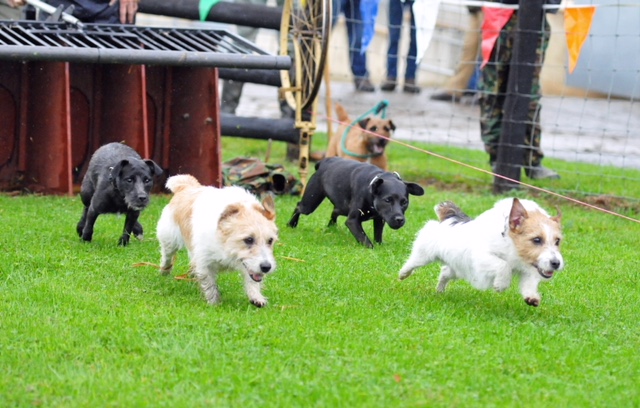 (Photographs supplied by Ian Tolputt)
Shopping
Click here for a list of tradestands
HOUND PARADE
The Royal Agricultural University Beagles will be parading at 12 NOON and then available to meet in the Tough Farmer ring immediately afterwards.
The RAC beagles where originally formed in 1889 by the students of the Royal Agricultural College, the hounds where initially bread to hunt the ubiquitous European brown hare, but since the 2004 hunting act we now hunt a pre laid trail line to recreate the path of a hare. We usually hunt twice a week in Gloucestershire and Wiltshire with kind permission of all the farmers and the Duke of Beaufort and VWH foxhounds. The pack is mainly led by a student body and new hunt staff are appointed each year all from the university, this is unique to beagle packs of universes and colleges. We have a large amount of student support backed up from locals and the hunt committee and this is they has led the RAC beagles to thrive for over a hundred and we hope it stays this way for another hundred.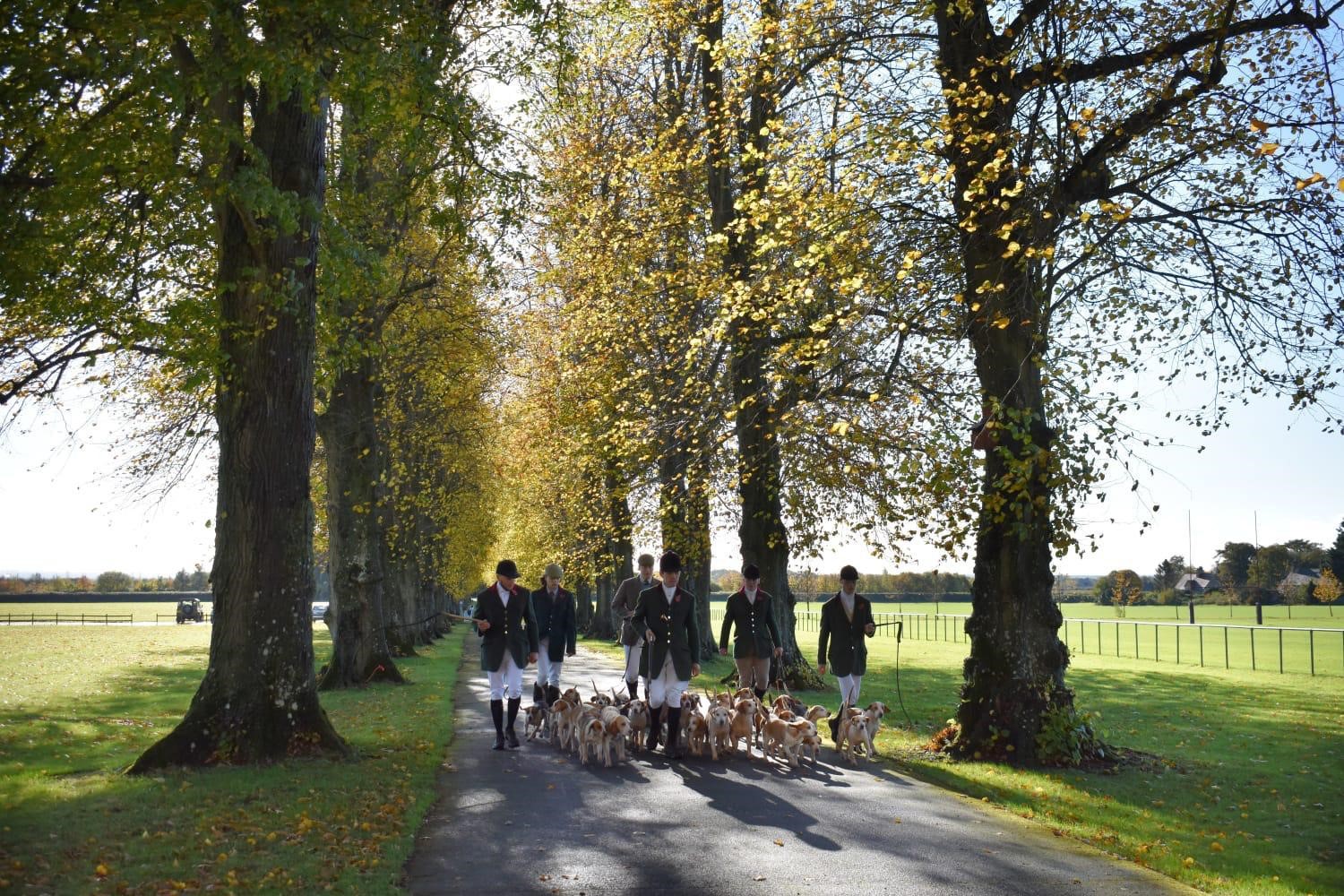 KIDS ZONE
Amongst the attractions this year, are the WESTERN BUNGEE RUN, the BOUNCY CASTLE and FACE PAINTING. Click KIDSZONE for more details