Honestly, the sun can shine at the end of January, but when it doesn't, we realise we're asking a lot to expect families to turn out to a day at the races without any form of shelter. So, bring on the MASSIVE HEATED picnic tent for everyone .....
YES

, it

is

for everyone! You don't need to be a sponsor or have an invitation, we want

everyone

to enjoy it.
If you want to guarentee a spot for you and your friends to sit and enjoy your day, you can reserve your own spot for £350. This gives you a 2.7m x 2.7m space which you can share between one or two families other families as they're large enough to accomodate 10-15 people. Reserved picnic spots can be puchased online by clicking here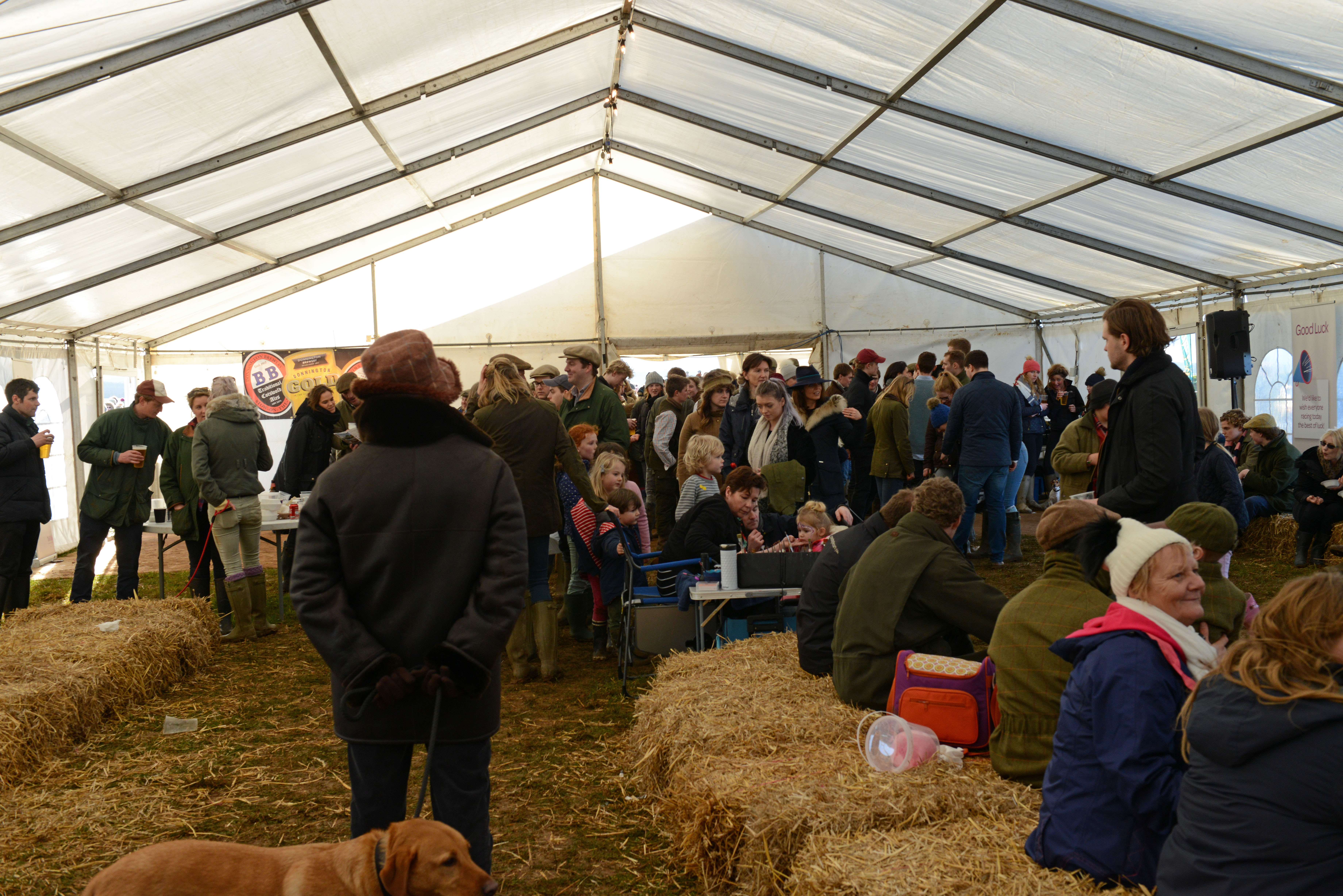 WHAT'S IN THE TENT?
BAR
Thanks to Wurzel, we now have FREE WiFi throughout, so feel free to jump onto Twitter / Snapchat / Facebook / Instagram and tell all your friends what they're missing!
BAR
The tent is going to be warm, really warm, so warm that you will work up a thirst. At the bar, you will find real ales from Donnington Brewery, cold larger from Hawkstone, quality wines and plenty of non-alcoholic cocktails.
FOOD
We encourage you to bring your own picnic, but if you fancy treating yourself to a day away from the kitchen, why not order a ready-made picnic, from www.foxyladies.co.uk which you can collect on the day? Alternatively, pay a visit to our Charles Stanley Shopping Village and you will find all the food you could possibly want to help soak up some of that drink!
BALES
We all like somewhere to sit and natter and so we have filled the tent with plenty of straw bales for you and your family to make yourselves comfortable.

COFFEE/HOTCHOC VAN
Whatever it is you're after, we have it all at Cocklebarrow.........and if we really don't tell us, and we WILL next year, promise!

MUSIC
It is likely we will have some music towards the end of the day for you to have a boogie.