Engaging young fans in horse racing in a digital age
29-September-2022
29-September-2022 11:31
in General
by Peter McNeile
The engagement of young fans is a question that vexes decision-makers in all sports, not least horse racing, and especially in Pointing, where the participants may all be youngsters, but the spectator audience is generally ageing. Part of the problem, however, is that those wishing to drive engagement can often do so from a position of misunderstanding of their target audience. Young people, contrary to some stereotypes, are not all smartphone-addicted snowflakes who do not understand the "real world". Following the root of this stereotype can lead to clumsy campaigning that does little or nothing to drive engagement with a sport. In fact, it can be detrimental to the cause.
But there is some truth within the stereotypes. For instance, it is true that young people are much more tech-savvy than previous generations, and it follows that technology can be a useful catalyst to drive engagement. Now, none of this means that racing authorities should start employing Nicky Henderson to start making TikTok videos, but there should be a recognition that activity on social media should be a factor in driving engagement. But again, it should not be clumsy. Young people can spot an old fogey trying to be "down with the kids" from a mile off.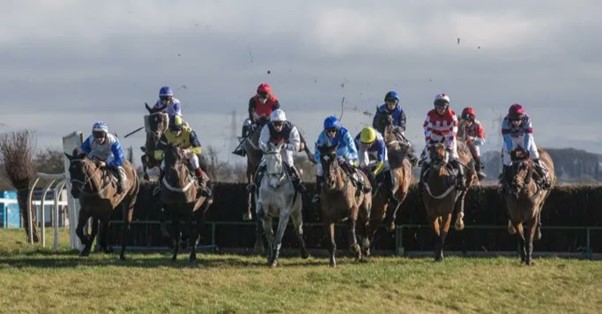 All-Star Mile Represents Smart Engagement Tactics
One of the best drivers of engagement on social media we have seen is in Australia. In participation with Racing Victoria, the All-Star Mile is a fan-voted race. That is to say that there is a public vote on the entries. Something akin to the X-Factor for horse racing, then. But in the end, it works. The buzz on social media leading up to the event is incredible, with fans invested in their selections, swapping horse racing tips for the big event, and generally engaging in a way not usually seen for a typical race.
The All-Star Mile isn't alone in fan-led racing events. In fact, the Aussies nicked the idea from the Japanese. But it is an example of how a simple idea can capture the imagination of the public, including young people. Could you imagine if there was one race at Cheltenham or Royal Ascot that had the same formula?
At this point, we should note that horse racing doesn't have a young people problem in the UK. In fact, some studies have shown that race-goers can represent a younger demographic on average than other sports. Although other studies have pointed to the contrary, and age profile is heavily dependant on fixture type. Moreover, we should also point out that there has been some good work done, not least by broadcasters like ITV. Still, as we mentioned earlier, the potential loss of the youth market is a perpetual threat to all sports.
Topic Has Long Been Up for Debate
A lot has been written down the years on this topic. Indeed, 14 years ago, Greg Wood – the Guardian's chief horse racing journalist – published his musings on it, even suggesting that one of the barriers to young people getting involved in horse racing was the legal betting age being 18. Wood argued that decreasing it to 16 would help the sport. That probably wouldn't fly in today's regulatory climate – nor do we agree with Wood that it's a good idea – but we point it out simply to highlight that this topic has long been discussed.
In the end, there is no real right answer. Initiatives taken by grassroots racing bodies, like Cocklebarrow, to get young people out to a race meeting can be highly effective, using simple ideas like free tickets or reduced prices. The opening of a Kids Zone at Cocklebarrow is also an example of sensible planning, as is the simple nonsense of the Tough Farmer competition. Perhaps, the overall message is to give young people a reason to go to the races in the first place that is not necessarily rooted in the sport they may watch during the day. Technology can help, but it is what we do with that technology that will decide whether it is effective or not.