Two from Seven: that's a Hobson's Choice I'll accept any day
29-October-2020
29-October-2020 19:38
in General
by Admin
Richard Hobson rode over 50 winners in a Jumps career spanning 12 years until 2009, but that expertise has really come into its own in a subsequent role as bloodstock agent and now trainer.
Based in his own premises at Bobble Barn Farm, Little Rissington, Hobson, has developed a training operation in support of a growing reputation as an agent, sourcing horses in France of the calibre of Petit Mouchoir, Hurricane Fly, St Are, and on the Hunter chase scene Shantou Flyer.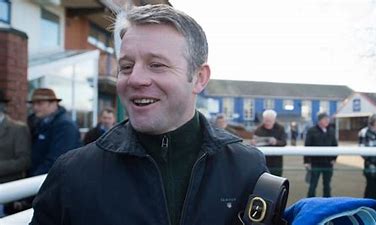 Embarking on a training career in 2014, he enjoyed his best ever season last season with 13 winners from just 49 runners - a strike rate that many would envy. And that strike rate looks even better for the current season after a second victory for the season at Stratford this afternoon in the Charlie Longsdon Handicap Chase with Fanzio, who won a length and a quarter from Herefrodsshire raider Town Parks. Richard's 7 runners have gleaned 2 winners - a 29% winning percentage.
Shantou Flyer has given amateur rider David Maxwell some thrilling rides, not least in near misses in the Cheltenham Foxhunter Chase, where he was 4l second to Hazel Hill in 2019, and a more distant thierd to It Came To Pass this year. The Hobson record with the horse is outstanding: 2 wins and five seconds in 12 runs, before a switch to the late Rose Loxton last season. At 10, he's still got plenty of Hunter chases in him yet.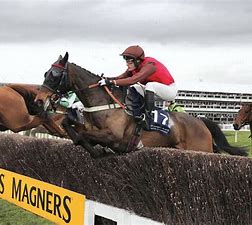 The last week or so has been hideously wet, so it's no surprise to see some form being shown by Venetia Williams. The Herefordshire trainer rarely fields many runners until November, and considers Summer Jumping something of an abberation. But four of her six runners today were in the frame, so expect more winners if the wet continues.
Stratford was kind to other Gloucestershire handlers Jonjo O'Neill and Kim Bailey, with a winner apiece, but spare a thought for the team at Ravenswell. Having started the season like a scalded cat, it's now been a fortnight since their last winner. The fantastic run that brought a winner every third runner appears to have been halted, although this may have as much to do with the rising quality of the competition than any lack of wellbeing.