e-Passport set to prevent cases of mistaken identity
29-July-2021
29-July-2021 13:49
in General
by Peter McNeile
Horse racing is one of the most popular spectator sports in the UK, attracting over six million people a year among the country's 60 tracks. There are currently 14,000 horses in training to compete on the Flat or over jumps at renowned events such as Cheltenham Festival, the Grand National, and the Royal Ascot, notwithstanding the 1500 - 2000 horses qualified to go Point-to-Point racing. To the untutored eye - and sometimes to their handlers as well - some of these horses are insdistinguishable one from another.
Key statistics published by the Thoroughbred Breeders' Association in September 2018 noted that horse racing pumps a massive £3.39 billion into the UK's economy annually. In terms of breeding, there are over 3,000 breeders in Britain alone, contributing £427 million to the UK economy and supporting over 19,000 jobs. You only have to look around Gloucestershire to see this impact, whether through Overbury Stud or Batsford, as examples.
Evidently, horse racing and breeding remain big business in the country. There are numerous racing events held throughout the year, in addition to the more high-profile events mentioned earlier, a prime example being the St Leger meeting held at the famous Doncaster Racecourse. This year, Hurricane Lane is 6/4 in the horse racing betting to be titled the winner of the Leger, due to be held on Saturday 11th September. Despite the fact that organised horse racing has been around for hundreds of years, it's clear that the sport continues to exude appeal in that attendance remains consistently impressive and oddsmakers can count on massive interest from engaged bettors every year.
Applying technology to horseracing
As such, innovation around the sport is always necessary, and one such advancement within the horse racing industry is the introduction of a digital equine passport. The objective of this digital passport is to allow breeders of thoroughbred racehorses in the UK and Ireland, as well as all owners and trainers, to identify and trace horses, store information about their health and welfare, as well as movements and ownership. This is particularly relevant after Jessica Harrington's inadvertent switch of horses in a race last week, which will incur her a hefty fine from the Turf Club.
Developed by leading horse racing company Weatherbys, this exciting innovation is a step towards offering a more convenient and secure platform for the critical regulation of the health, welfare, ownership, and movement of horses. Called the ePassport, this user-friendly app for iPhone and Android devices comes with a smart card, allowing instant access via NFC or by scanning a QR code. Once the app is downloaded, users must register by following the onscreen prompts. Once registered, users will have access to the full ePassport functionality, including horse details, assigning vets, movement functionality, vaccinations, and updating medical information.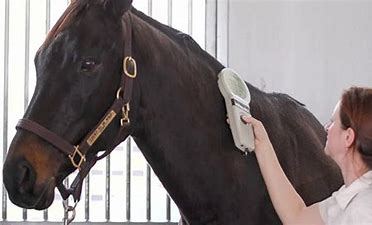 Information about the horses must be updated on the app, which will appear on the homepage. The vaccination functionality, in particular, will play an important role to meet the correct protocols, being one of the core reasons for horse racing to be able to resume last year. That said, there will be enhancements to the functionality of the ePassport over time, adding more benefits to breeders and those in the thoroughbred industry. These additional functionalities will be vital for horse traceability and health, both essential pillars for horse welfare.
The story of the Gay Future betting coup at Cartmel in 1974 is a matter of legend. His Irish owners conspired to defraud bookmakers of thousands of pounds through an elaborate scam in which two other runners were withdrawn after a series of innocuous doubles and trebles had been wagered throughout British betting shops. With an e-passport, this sort of fraud would simply not be able to take place.
While not yet officially launched, elements of the ePassport have already been introduced in various parts of Britain, Ireland, and some other jurisdictions as well. The first ePassport was issued to a foal in Lawn Stud in Towcester in the UK, with all thoroughbred foals born in the UK and Ireland being issued ePassports over the coming months, including well-known horse breeding regions like Gloucestershire, Oxfordshire, and Warwickshire. Weatherbys will work with breeders and industry experts to ensure the most effective roll-out and application process.