Lots to be proud of for Gloucestershire racing fans
27-November-2020
27-November-2020 16:43
in General
by Admin
Great news this week that limited crowds will be reallowed to racing fixtures, even with some restrictions like face masks and so on; it's been a long time since any of us enjoyed a day at the races, and whatever the quality of the coverage, including additional days, on ITV, nothing beats racing in the raw. It's now just 56 days until Cocklebarrow will hopefully welcome spectators for the 2021 meeting.
However, you'd have to be an emotion-free zone not to feel a great sense of pride at the performance this season from just about every one of our professional trainers in Gloucestershire. Truly, this is a county where the horse has superseded the sheep as the source of wealth and prosperity!
News today that Fergal O'Brien, sitting third, no less, in the Trainers' Championship, is growing his stable strength by taking on a second yard is entirely indicative of the welter of support for our trainers who are showing a clean pair of heels to everyone bar the giants of the game - Messrs Nicholls and Henderson.
Today alone, Tom George has poached a good quality handicap chase at Newbury with Clondaw Castle, beautifully ridden by Jonathan Burke, whilst also at Newbury, Nigel Twiston-Davies has maintained the great rivalry between yards in Wiltshire and Gloucestershire with Hill Sixteen justifying favouritism by just a length from Lil Rockerfeller in the concluding handicap hurdle.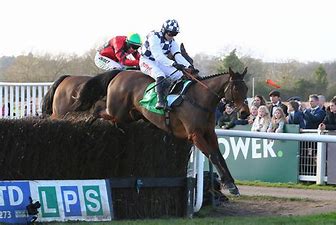 Further afield, the Kim Bailey bandwaggon rolls on at Doncaster, with his third winner from just seven runners this week. Vinndication bats for the yard in tomorrow's Ladbroke Trophy, one of 4 Gloucestershire horses in the top 5 of the betting. Graeme McPherson kept his end up too at Donnie, with his fifteenth winner of the season. Now there's a man who just lets his horses do the talking.
Mid week, Ben Pauling kept his end in the game too with winners at Hereford and Taunton. And therre have been winners too for Jonjo O'Neill, and Richard Hobson at Compiegne. The next few weeks continue the impressive array of top quality racing that dominates Saturday sport.
For those with pointers prepared for the early season fixtures, it's been a month of frustration, but the season restarts after the lockdown in Wadebridge and Chaddesley next weekend, with fixtures every weekend thenceforth. The fixture list has thinned somewhat from its first edition, largely due to the constraints imposed by Covid protocols, but with news improving, hopefully those cancellations will drop away.