Thinking about a fifth day? Make it a short conversation
23-June-2021
23-June-2021 16:42
in General
by Peter McNeile
We've not even reached August and yet the silly season has begun already. Reports have been circulating in the Racing Post raising the possibility of a five day Festival. Yes, you heard that right. This is an idea based on a poor reading of the runes.
It was post-war that the Festival moved from 2 to 3 days, and more than 50 years before it could sustain a fourth day, introduced in 2005. One has to ask if watering down the best races in the calendar to earn more money is actually the best way to sustain the sport in the longer term. I think not.
Leaving aside the racecourse's ability to run a full additional card to the same standard of ground and prize money, which is a whole separate debate in its own right, you have to ask if it's right to make everything so concentric around one course? After all, there are plenty of other racecourses, even within the Jockey Club's own portfolio. Adding to a condensed period of high quality racing in Springtime makes little sense.
Owners and trainers have said their piece on the rumour mill, and opinion is sharply divided. There are enthusiasts, but equally, plenty resigned to the fact that money talks. There appears a disconnect running between the horsemen who sustain the sport, and the accountants who run it.
"It's only a matter of time," said Oliver Sherwood, a little over a year ago.
Alan King, with 15 Festival victories to his name, was quoted in the Racing Post this week saying,"I don't think it's necessary. You'd dilute the quality, I'm surprised. Personally I'd prefer they didn't."
In what might be viewed as a swipe at the introduction of the fourth day, Paul Nicholls told Sky Sports, "Four good days' racing is enough for anyone. There comes a time where you start diluting. It used to be brilliant when it was three brilliant days of championship racing."
Leading owner Max McNeill, a box holder and race sponsor, tweeted, "Instead of focusing on 5 days at the festival it would be much better to focus on whole season & developing a 2 day meeting in late Jan/early Feb to become British racing version of Dublin. Big fields, competitive racing and great prizemoney. Dump Cheltenham & have at Aintree?"
Speaking earlier this week in the Guardian, Kim Bailey, generally considered amongst the more forward-thinking of racing trainers, appeared resigned to the prospect, "It won't happen overnight, but I am surprised it is not five days already. I think it's inevitable," said Bailey. "Yes, it may dilute the Festival but there are pressures, commercial pressures, and I think it will happen."
But the reaction amongst readers of racing's daily paper was a resounding negative by four to one against a further day. This however may not be representative, as it includes plenty of staff working in the industry around horses or in betting shops, who are stretched enough already.
Surprisingly, a word of caution even came from the mouths of those that clamour most for additional racing. Simon Clare, PR Director for Ladbrokes Coral, warned, "I do worry you could end up killing the golden goose. Going from three to four, I was a big fan and I think it has worked. But five, are you in danger of making it too long?"
Lots to think about in the corridors of power. But a word to the wise. Any medium term focus should be on ensuring all the current races are competitive (which several of the novice events are not), on getting current crowds up to capacity (which they are not except Gold Cup Day) and finding a new sponsor for the blue riband race, which has none since Magners took to the hills. There's also plenty of excess capacity around Cheltenham's other days, except possibly New Year's Day, which is always very busy.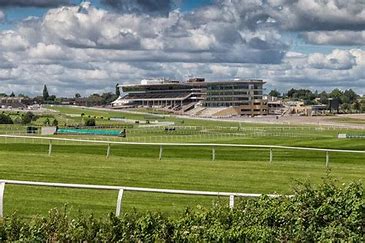 And after our drubbing at this year's Festival, should British racing not be focused on regaining its traditional supremacy on the track? Our National Hunt season is one of 500+ fixtures and 3,000 races, not four days and 28.
Turn back, Dick Whittington, and take a different route.