George takes advantage of better ground as restrictions are set to ease
23-March-2021
23-March-2021 18:21
in General
by Admin
There has been much hand-wringing this past few days following the whitewash of British-trained horses at Cheltenham. But beyond the fact that many of the 500 trainers of racehorses around the UK are known faces, and that Gloucestershire in particular is thronged with thoroughbreds, I wonder whether any spectator has strong feelings one way or the other about the origins of a horse or rider.
I mean, let's face it, we've known for years that British-bred horses would always be the bridesmaid at the wedding, in fact, British-breds had their best Festival for a while, with 4 winners, against 20 irish and 4 French. If anyone lost out, it wss the French, whose impetus has dropped away, but this year's results are the end game for bredding decisions taken 5+ years ago.
For years, we've been used to listening to Irish voices commenting on their success in the saddle post race. The number of British-born riders is still a rump, even if it does include current champion Brian Hughes and the likes of Dickie Johnson.
As for trainers and owners, there's plenty an Irish voice among them too.
So the Irish dominance of the sport is not a new phenomenon. It has been exacerbated by arbitrary competitions that draw attention to it, like the Prestbury Cup. As trainers and riders work for themselves, rather than a national team ethos approach, I think it unlikely that Willie Mullins has been cheering home every Gordon Elliott winner in the UK, or vice versa. Maybe it's time to call a halt to the nationalistic commentary and celebrate the top class horses we're privileged to watch.
At the lower end of the spectrum, to refute this argument, it was gratifying to see an Englishman win the Foxhunter, and a true Pointing ambassador at that. More often than not, the Foxhunter has been won recently by a professional trainer - hardly in the spirit of the race. Will Biddick desrved every inch of Porlock Bay's success, not least as it was barely an inch that won him the race by the shorterst distance.
Meantime, one of Gloucestershire's more popular trainers has surfaced for a Spring purple patch. Richard Phillips enjoyed his fourth winner of the term, and second in the past fortnight in a Wetherby Novice Hurdle with 7 year old Irish Point-to-Point Maiden winner Lesser, left in front to cruise to a 25l victory by the last hurdle fall of Nick Kent's Ballycallan Fame. Were the pubs open, there would be a buzz around Adlestrop tonight.
Elsewhere in the county, Slad-based Tom George enjoyed a cross-card double with Sumkindofking at Taunton and Kakamora at Huntingdon. Tom's runners during the wet winter were pretty limited, but with better ground, they are benefiting from being fresh, and there are five more weeks to pick up some more prizes before the season falls away to the summer meetings.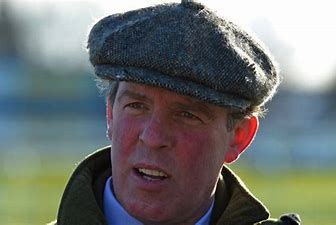 March 29, next Monday, also marks the date when the most stringent restrictions on racing are relaxed. Two owners per horse may attend a professional race meeting, whilst Point-to-Point racing begins again in this area on March 30 at Maisemore, where an extraordinary 187 entries promises a bumper card, although sadly one only to be viewed through live streaming if you are not a trainer or rider.