Summer reading: my book reviews recent and not so recent
06-July-2021
06-July-2021 8:46
in General
by Peter McNeile
When the Point-to-Point season finishes, and whilst the emerging summer jumps season is yet to define itself, it can be a useful time to delve into the myriad books published on the sport, not least as summer holiday reading, although sitting on a beach may yet be a peculiarly British affair this summer with freedome to travel still compromised.
Either way, here are a few selections, some recently published, and some less so, to fit into your holioday baggage.
In the Shadow of Cleeve Hill (Bernard Parkin) Published July 2021
Bernard had already been Official Photographer at Cheltenham for yonks when I appeared at Cheltenham as a fresh-faced youth in my twenties in 1988. Every bar, every award we ever gave, was full of images he had captured since the fifties. He's Cheltenham-bred through and through, growing up in a time when Prestbury and Woodmancote were training powerhouses in their own right, and Cleeve Common was a veritable Newmarket Heath at a certain time of the morning.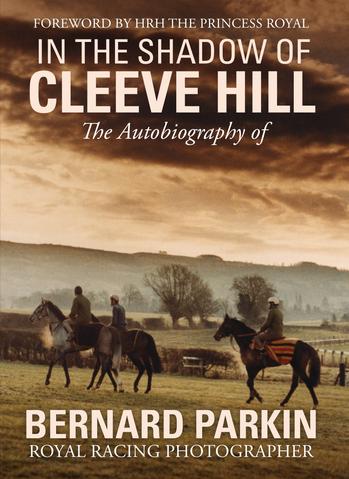 Bernard's imagery, captured through his trusty Leica, extended to Ascot and other courses too, to the extent he received a royal warrant. It was only his reluctance to adopt digital cameras that allowed others to supersede his dominance of the scene.
This entertaining gallop through life in Woodmancote, racing and plenty else is a perfect trip down a memory lane of great Cheltenham events of the past 70 years.
Not enough time (Henrietta Knight) Published 2015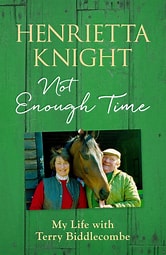 This touching story of how an intuitive but shy horsewoman fell heads over heels in love with one of Racing's one-time party animals is less about horseracing as about how two such different individuals could hit it off so well. It's clear from Hen's writing that she found her soulmate, and then lost him again in 2014. A love story by another name.
The Sure Thing - the greatest coup in racing history (Nick Townsend)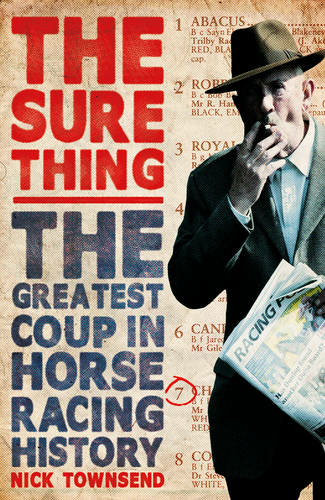 To say Barney Curley was a legend in his own lifetime is no exaggeration. Loved by racing folk for his mentoring and feared by bookmakers used to outwitting punters, Curley, who died last month, was the archetypal bookie basher.
In the summer of 1975 the late lamented trainer and charity worker, a fearless and renowned gambler, masterminded one of the most spectacular gambles of all time with a racehorse called Yellow Sam. It cost the bookmakers millions of pounds. They said that it could never happen again. But in May 2010, thirty-five years after his first coup, Curley staged the ultimate multimillion pound-winning sequel. The Sure Thing tells the complete story of how he managed to organise the biggest gamble in racing history - and how he then followed up with yet another audacious scheme in January 2014.
A racing murder (Frances Evesham) Published June 2021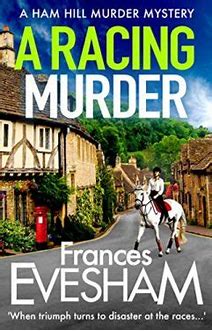 Plenty of writers have tried to emulate the peerless Dick Francis, whose 30+ novels were staples of Christmas for years. Graeme Roe, Jenny Pitman and John Francome have all tried to wrest the racing thriller crown from the Francis genre, perpetuated by Dick's son Felix.
The latest to try their hand is best-selling crime writer Frances Evesham, telling a tale of intrigue and murder around heroine Belinda Sandford and her dashing grey Butterfly Charm.
Thrills & Spills: celebrating Irish Jump racing (Donn McClean) Published July 2021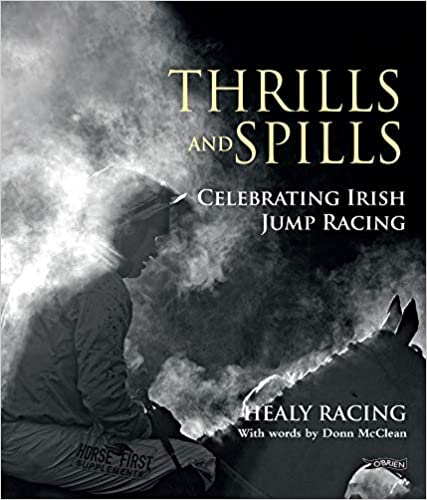 Given Irish dominance of the Festival and for that matter Aintree too, this may be too sore a topic for British racing fans. However, Sunday Independent writer Donn McClean, erudite as ever, has teamed up with the photographic luminary of the Emerald Isle, PAt Healy to produce this selection of 200 magical Irish jump racing moments. Nostalgia eat your heart out; this is yet another advertisement for the charm and ambiance of the Irish scene.
The Good Muslim (Alex Gardiner) Published 2018
This is a self-published first novel by former soldier and current security expert Alex Gardiner, who spends his time between protecting VIPs in insecure countries like Afghanistan, and assisting wife and business partner Beatrice von Tresckow, whose ladies designs are a familiar feature of racing.
The novel follows the fortunes of a Muslim sleeper cell member who has made a life for himself in Regency Cheltenham. Joined by a colleague on a terrorism mission assumedly targeted on GCHQ, the reader is taken on a journey around familiar places in Cheltenham and the Cotswolds before a thrilling denouement at the county's biggest sporting event.
An absolutely gripping read if you can get a copy.
Steeplechasing (John Hislop) Published 1970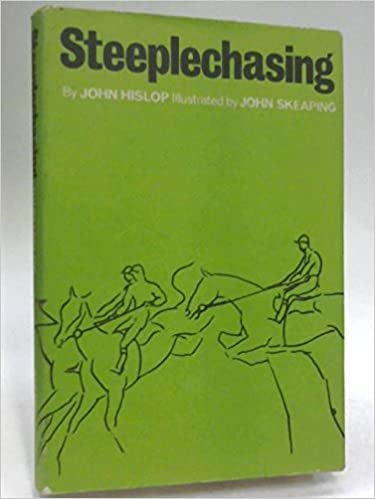 Even allowing for the difference in riding styles nowadays, this is essential reading for any aspiring rider over fences. With illustrations by John Skeaping, the book is the nearest the sport has to a textbook of how to learn the art of race riding. A definite must-have for any entrant to the sport despite the 51 years since its first publication.
The Racing Tribe (Kate Fox) Published 1999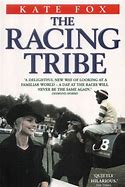 This publication may be 21 years old, but it's no less entertaining for it. Kate Fox, originally a guest of RCA Chairman Paul Fox and catering chief Bob Reeves at the races, is a social anthropologist more used to writing dusty reports on human beahviour patterns for business owners wondering why they are not keeping up with customer expectations.
This wonderful six months of people watching segements our crowd into fascinating sub-cultures that whilst true, allow us also to laugh at ourselves. Trust me, you will never look at the racecourse crowd the same way again! Simply the best value £1 I ever spent in Cheltenham's Henrietta Street seconds shop. I could read it time and time again.