The clock is reset: time to turn over a new leaf for 2021-22
05-May-2021
05-May-2021 17:53
in General
by Peter McNeile
This time last year, whilst the Covid crisis was deepening and the future of everything looked uncertain, racing took its longest extended break since the 2001 Foot & Mouth Disease. For nearly 3 1/2 months, the only racing we could enjoy was on the other side of the world.
Yet bizarrely, that break, at least for the Jump racing community, despite the loss of the end of season marquee events at Aintree, Ayr, Sandown and Punchestown, gave a new energy to the restart on July 1. Over the years, much vexed discussion has taken place about the timings of the season, where the views of the traditionalists, who appreciate the seasonality of the sport clashes with the commercial imperatives of summer courses who have developed their own successful (and popular) summer jumping circuit. The enforced break allowed us all to feel a new season had begun.
Twelve months on, it's no more than a week on from Harry Skelton's and Paul Nicholls' coronation as Champion Rider and Trainer than the whole process starts all over again. The scores may have been re-set to zero, but the Spring horses are still in training and ready to run.
So whilst May might be headlined by Chester's May fixture or York's Dante, 10 jumps fixtures have already taken place since last Saturday's retting of the clock, including no less than three today, at Kelso, Fontwell and Newton Abbot. And three of our local handlers have been quick to get off the mark.
Richard Phillips, the likeable master of a yard in Adlestrop, had a poor season these past 12 months, amassing just 4 winners from 42 runners, his lowest output since 1996-7. However, he looks set to start afresh with better momentum, after Irish Pointing graduate Lesser won his third race on the bounce since December in what may be Phillips' easiest winner of the year, in a lowly Novice Hurdle at Kelso. A winner from pillar to post, he exerted his authority over the otyher 11 runners to make the 630 mile round trip worthwhile.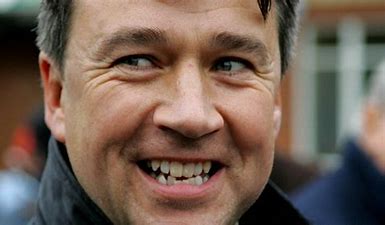 The other side of Stow, it was a dream come true for Belinda and Martin Keighley to set up training in Condicote, the former base of their employer and hero David Nicholson, before his move to Jackdaws. The 20-21 season was memorable for all the wromng reasons for this pair too, achieving their lowest score since 2008-9, with just 9 winners. They too haver turned over a leaf to restart 2021-22, with an early winner by eight year old British-bred Big Nasty in a handicap chase at Southwell, where it looks as if his handicap rating has dropped to a level he can win again. Chalk one up to a Condicote team hungry for the sort of success that gave them 34 winners and over £270,000 in prize money ten years ago.
Graeme McPherson's yard is one around Stow that has been in the ascendant in the past few seasons. He's rare among trainers to have returned a level stakes profit to a £1 stake last season, when enjoying his best ever prize money haul, if not quite numerically. Graeme, as often seen on the Point-to-Point circuit, started his new season with a 7/2 winner at Ayr yesterday and followed up this evening with a second winner at Fontwell. You can expect plenty more over the summer around Stratford, Worcester and other summer courses.
Of course, it wouldn't do not to mention another man around this end of the Cotswolds who has enjoyed great success these past 12 months. One F O'Brien was a top 10 finisher in 2020-21, and that momentum doesn't seem to have stopped on April 24. Three winners from 9 runners, incluing a double at Newton Abbot today gives him a 33% strike rate; enough to celebrate with another cake I'd say.
Meanwhile, hallelujah, from May 17, Point-to-Point fixtures will be welcoming spectators for the first time since March 2020. In our brave new world, you'll need to book in advance, but a majority of the remaining rump of fixtures across Devon, and at Kingston Blount or Chaddesley, will happily receive you and your picnic. To date since the resumption, the sport has been good, with races filling well and some very competitive events. Garthorpe, Chaddesley or Kingston Blount are the nearest to Gloucestershire, so do please support them.