Gloucestershire Pointing graduates show their wares at Musselburgh
04-November-2020
04-November-2020 19:29
in General
by Admin
Graduates from the Point-to-Point sector reinforced their growing reputations at faraway Musselburgh this afternoon as Gloucestershire trainers Graeme McPherson and Fergal O'Brien each won races under Conditional rider Max Kendrick.
The hideously named Ratfacemcdougall is one of 10 horses in training for Carolyn Kendrick, spread between the aforementioned trainers, Jamie Snowden and Neil King, which have reaped 9 winners in the season to date. The 7 year old former Irish Pointer collected his first win for Graeme's Stow-on-the-Wold yard since transfering from Ben Case nearly a year ago. His handicap hurdle victory, won convincingly, won't cue up some major lift in his rating, but continues a good run of form for McPherson, who is well on target to surpass his best previous total after just 4 months of the season. This was his 13th winner of the term.
Fergal O'Brien's run of form continued after a two week break without a winner, when The Bees Knees won the second division of the same race, also under Max Kendrick. The Bees Knees is another product of the Irish Point-to-Point nursery, transfered to O'Brien's after winning his maiden, and now on a roll after his secoind consecutive win.
Kendrick is a graduate from the Midlands school of Point-to-Point education. 22 winners between the flags from 2011-17 justified a switch to professional status, and he's already equalled his previous best tally of winners at 12. This looks like a pivotal season when he could lose his claim and fly unassisted.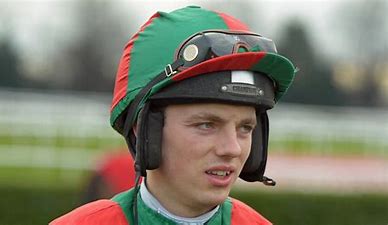 Meantime, the gathering momentum around the Pointing season, which began in Gloucestershire so well at Maisemore 10 days ago has been abruptly halted by the impending lockdown. All fixtures between the flags are suspended until December 2, meaning six fixtures will need to be moved or cancelled, including fixtures nearby at Chaddesley, Howick and Larkhill. If there is an upside to all the changes, it is that a fixture list set in stone from at least six months ahead is perhaos not such a necessity after all.